Moving is a very troublesome thing. It is not so easy to organize a move on your own. Not surprisingly, many people are afraid of moving, because before moving, many challenges arise – you have to collect and pack things that have accumulated in the house for many years, to pull down things and furniture from the floor, to load everything you need into a car and to transport everything to a new place. Then you need to unload everything, raise it to the required floor and bring everything into the apartment, then put everything on the places. This process performed by your own will take more than one day, and takes a lot of strength and nerves. With the upcoming move, many people may have such thoughts in their heads: – What if something valuable breaks or the furniture gets broken during transportation? – Is there enough strength to pull down the refrigerator and the wardrobe from the floor? – And if all things and furniture do not fit in the car body?

Room moving
The speed of transportation of personal belongings and furniture depends largely on the number of movers and equipment involved. Regardless of the scale of the move (within one building, one district, city or country), you must decide for yourself one important question: do you make the move yourself or hire professionals?

Assess the amount of things, make a list of what you want to take with you, what will remain in the old apartment and what needs to be disposed of. Relocation is a good reason to get rid of old things and take with you to the new place only the most important thing. Approximately assessing the volume of transportation. You should not wait until the last moment, you need to start packing beforehand. If you do not want to do it yourself – many transport companies offer movers services for packing and transporting things.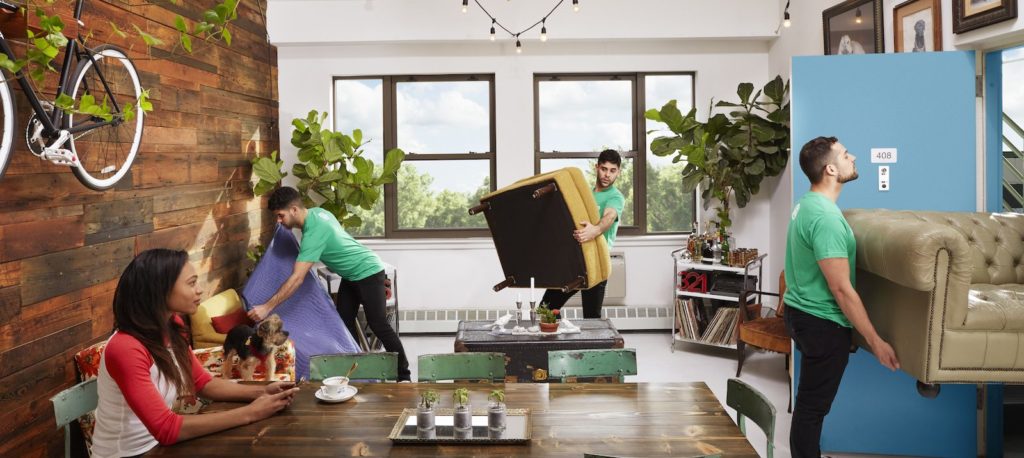 Clothes and blankets can be used to pack fragile items and furniture, so you can save on air bubble film and cushioning materials. Pay special attention to the packaging of plates. Plates are recommended to be packaged vertically in boxes, and glass and crystal glasses, glasses and wine glasses – legs up. This will reduce the likelihood of damage during transport. Things inside the boxes should not hang out and move, the boxes themselves should be carefully taped or wrapped with plastic wrap. Essentials can be packaged in transparent plastic containers to make them easy to find and unpack in a new place. The clothes are packed using hermetic vacuum seals in special bags. Do not forget to sign each box and make a general inventory of its contents. In addition to the general title of the items, put on the box the destination (kitchen, bedroom, etc.).

It is not necessary to rewrite the serial numbers of all household appliances and electronics – take appropriate photos. Do not pack documents, money and jewelry with things. Similar items you should transport to a new place yourself. If you are not ready or do not have the opportunity to pay due attention and time to the move – use the services of porters and freight from professional moving companies. Just simple phone call can greatly simplify and speed up the move.

Specialists of the company Southern California movers at the agreed time will arrive at your home, pack all the items and load into the vehicle chosen for transportation. After the car arrives at its destination, the movers will transfer all things to a new apartment or house, unpack it and arrange it according to your instructions. So you can get rid of all unnecessary problems and entrust this process to real professionals. Moving can really be simple, but for this you need to choose the right moving company.