CrossFit is like period sex. And not because they both have some serious—though admittedly different—health benefits. Rather, people typically fall into an "I love it" or "I hate it" camp for each.
Devotees of the "sport of functional fitness" (as CrossFit is known) claim it's the best and fastest route to health, while skeptics point toward the risk of injury. As with most polarized subjects, that's in part due to the fact that many people are a little bit fuzzy on the details of what CrossFit actually entails.
"There's a lot of misconceptions around what CrossFit is," says Dave Lipson, CrossFit Level Four Trainer and founder of Thundr Bro, an educational fitness platform. "People think it's all what you see on TV, that it's just the professional CrossFit Games athletes you see on ESPN, but it's not."
With that in mind, Health spoke to CrossFit experts to find out exactly what CrossFit training is, the benefits of CrossFit, and how to know whether or not CrossFit is for you.
What is CrossFit training?
Chances are you've heard the generic yet succinct CrossFit definition: "constantly varied, functional movements, executed at high intensity."
But what does that actually mean? "From an exercise perspective, CrossFit takes all aspects of fitness and sports, cherry picks the best, most effective, and most applicable to everyday life, and combines them together," says four-time CrossFit Games champion Rich Froning, founder of CrossFit Mayhem, a box—CrossFit speak for gym—in Cookeville, Tennessee.
In short, functional movements are those that mimic the things you do outside the gym: carry groceries from the car to the kitchen, pick up a baby or chair off the ground, climb stairs, get out of bed. "These functional movements reflect the best aspects of gymnastics, weightlifting, and monostructural [or cardio] exercise," says Tony Carvajal, a CrossFit Level One Trainer and RSP Nutrition athlete.
Cardio? Check. Heavy lifts? Check. Mobility work, flexibility training, and body control? Check, check, and check. "It's a workout program that integrates multiple sports and training regimens all in one," Carvajal says.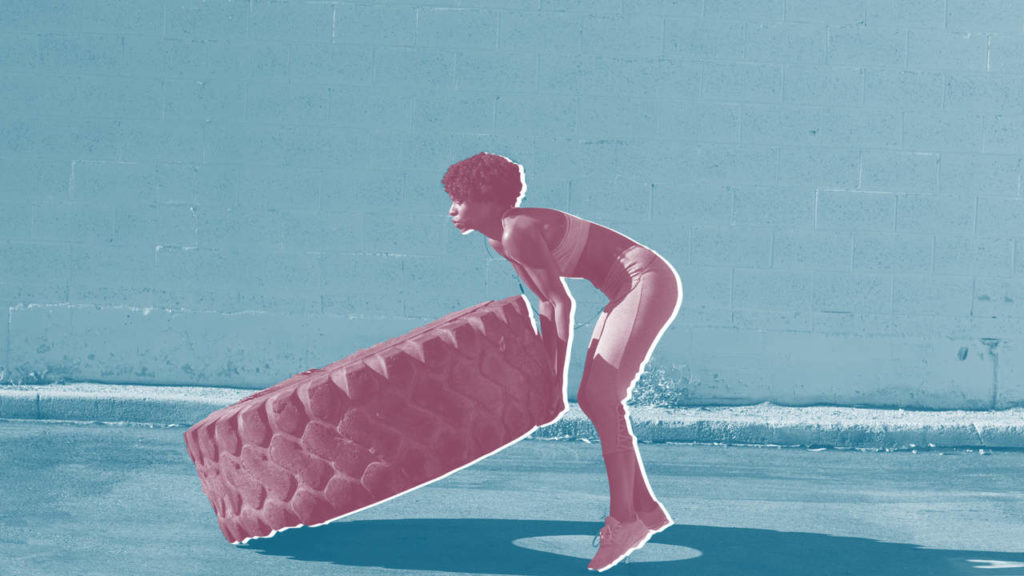 What a CrossFit class is like
CrossFit isn't a franchise (like your local Pizza Hut); instead, it's an affiliate, explains CrossFit Games commentator Tanya Wagner, a CrossFit Level Two Trainer at CrossFit Apex in Bucks County, Pennsylvania. "That means every box has its own individual programming and style. It's not one-size-fits-all." There are over 15,000 CrossFit boxes world wide.
That said, generally, CrossFit classes last an hour, broken down into four different components: a warm-up, strength or skill, workout of the day or WOD, and cooldown or mobility session.
The warm-up is basically foreplay to the WOD. It's meant to prepare your joints for the movements ahead. The strength component has one goal—you guessed it—to make you stronger, but it can take different forms. For example, you might be tasked with sets of one repitition of the maximum you can deadlift or six sets of three power snatches. A skill workout is intended to help you improve your ability to do a specific exercise, like double unders, toes to bars, or handstand walking. Typically, the skill that you work on will make an appearance in the WOD.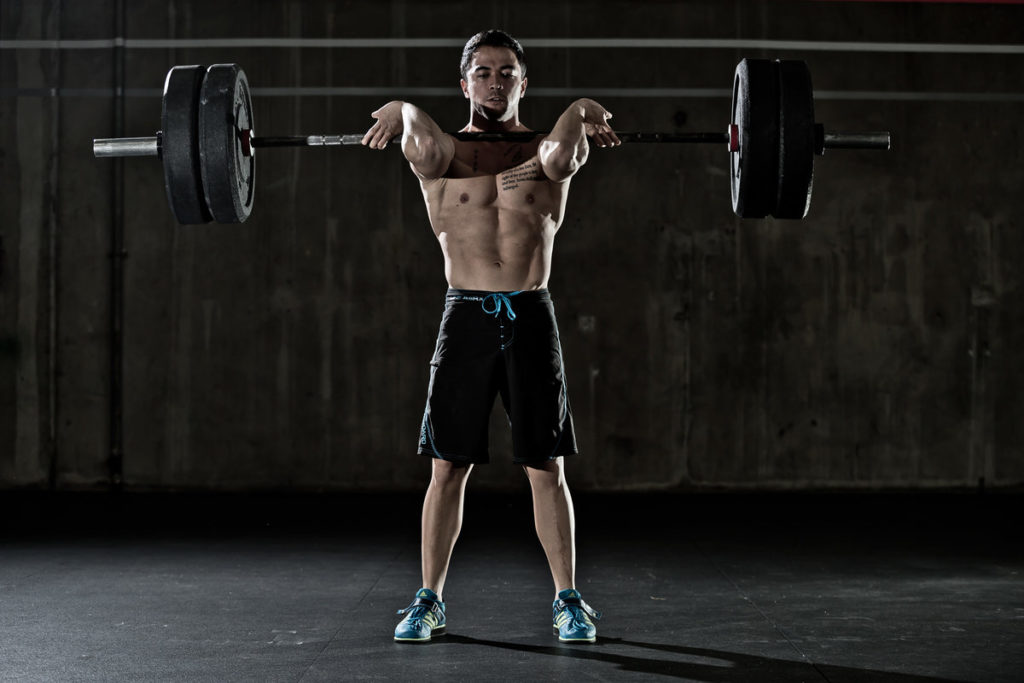 How do I know if CrossFit is for me?
Maybe you've heard CrossFit addicts swear the sport's for anyone. Or maybe you've noticed the age diversity on the official CrossFit Instagram. But CrossFit really is for anyone. "We have former football players working out with people in their 70s and 80s and new moms," Lipson says.
How is that possible? While every workout will have suggested weights and movements, the majority of people at most CrossFit boxes do something called scaling. "Scaling allows anyone to complete the same workout simply by altering the weights and movements based on the athlete's ability in order to produce the same level of intensity," explains Carvajal.
For example, if a workout calls for 50 reps of toes to bar, the coach might have one person scale it down to just 25 or another person just touch their knees to their elbows.